discohadestwo
Out of the Water
Location:

Detroit

Join Date:

6/16/2012

Posts:

7

Member Details
I ran a Minecraft server for several months. I just formatted my computer & had to re-install everything.
Since then, I haven't been able to get my server working. I can connect using "localhost", but no one else can connect, whether they're on my network or not. I've been at this for a long time. I'm hoping more eyes will help me out somehow. I'm pretty sure I'm doing everything correctly. I've tried disabling my firewall. I've disabled the port forwarding & re-enabled it. I've tried different ports, making sure to change them in the server properties as well. I don't know what else I can do.
When I check "
www.canyouseeme.org
", I get:
Error: I could
not
see your service on
71.205.xxx.xx
on port (
25565
)
Reason: Connection timed out.
Here are my settings. Let me know if you need anything else. I know there's a lot of people out there having this problem & I'm just one more on the list, but none of the other things I've read seem to help.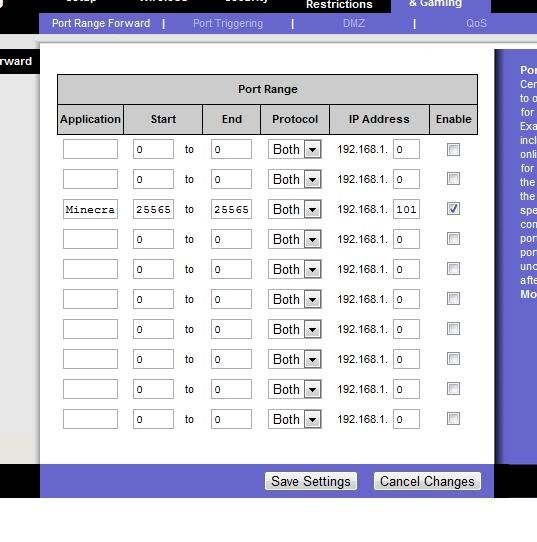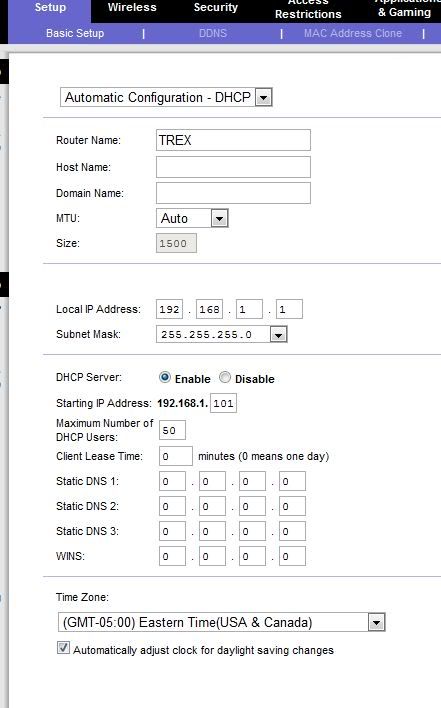 Thanks for your time!