The_Dizzie

Stuck at Home
Join Date:

1/7/2012

Posts:

456

Minecraft:

The_Dizzie , Llette

Member Details
I just got a Dell XPS with Windows 7. I've been tryin to get minecraft to work on it all day but it wont. I thought maybe it was the java so I updated to java 7 (the same I use on my old computer) thinking it would help. Installed it and nothing worked, so I restarted and it did another install but I keep getting the same thing on the opening screen. When I try to log in it will try but will not work, and wont even allow for offline play.
So it HAS to be something with java? What do I do?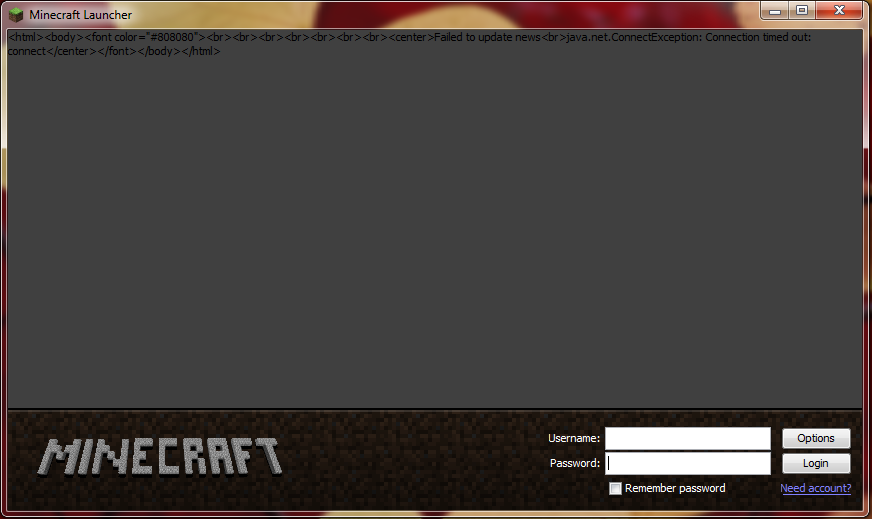 My old system was a 32 bit, this one is a 64 bit, just turned on today everything but minecraft is working great. Anyone know whats wrong? Help please?
We need better chat! See my Suggestion: