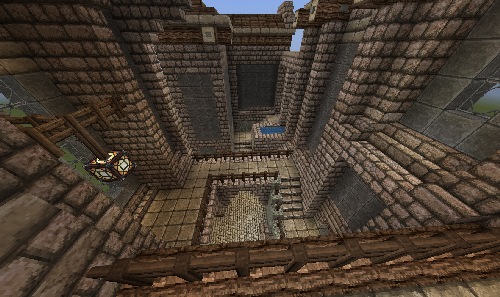 A lot of players love building. It is, after all, one of the core interests in Minecraft: gather resources, turn those resources into something awesome. Imgur user sarlacminecraft has a very helpful guide for building things that look very nice, using a method focusing on "negative spaces" - that is, the spaces usually between houses, shops, or even rooms.
The idea is most building in Minecraft centers around a specific structure, with little regard to how those buildings sit together. It's something even I do with regularity, building a house with some decorative buildings, but the areas between them are either bare, or contain little to show how these buildings are related. This method suggests starting with those "in-between" areas, with emphasis on fleshing them out to bring the whole area together. It's a very insightful guide, and may give you some interesting ideas for your own buildings!
The gallery guide can be viewed right here!