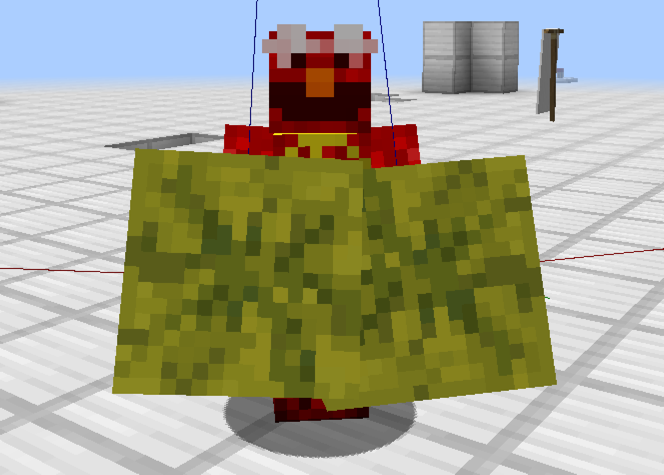 Mojang has been working tirelessly to bring you the first of many updates to one of the biggest installments in Minecraft history - the very first ever 1.9 snapshot! It's real, it's here, and you can test it right this very second!
So, what does the first snapshot have on offer? Some features - many hidden! - and also, a few words of caution about what to, and not to, expect. Okay, specifically, here is what it does not have!
FEATURES NOT IN:
Any balancing of any kind. Seriously, expect things to be hilariously overpowered or underpowered.
Melee combat changes. Melee combat will change, just not in this snapshot.
Shields. They tie into the melee combat changes.
The meaning of life. That's also for another snapshot.
Hugs. You can find those over here instead, courtesy of Dinnerbone.
Perfect respawn mechanics of the end. You can respawn the dragon right now by drawing a creeper face with clay, but it won't respawn everything yet. That's temporary.
Lots of new items/blocks which don't exist yet. That's why you're respawning the dragon like above.
New potions or enchantments. There will be new ones, just not right now!
Subtitles support. It's still planned for 1.9!
Lots of stuff, really. Mojang has loads of things planned for 1.9, and this is just the first snapshot. Gotta keep some surprises!
IMPORTANT NOTES:
PLEASE NOTE: If it immediately crashes on launch, restart the launcher. It should fix the problem!
IF YOU OPEN A WORLD IN THE SNAPSHOT, IT WILL VERY LIKELY NOT OPEN IN 1.8 ANYMORE. BACK THOSE MAPS UP FIRST!
A note for resource pack authors: Mojang has changed the format of resource packs slightly, and have support for versioning packs now. You can still use incompatible packs, it just needs extra confirmation from the user.
A note for everybody else: Back up your world before updating. Things will break, especially in such an early snapshot. Backup your world. Back it up. Do it now. Please report any and all bugs you find in Minecraft to bugs.mojang.com. If nobody reports a bug, nobody can fix it!
To get snapshots, open your launcher and press the "New Profile" button. Call it "snapshots" and check the box saying "Enable experimental development snapshots" and save. To switch to the normal version, you can select it in the dropdown at the bottom left corner of the launcher. Back up your world first or run the game on in a different folder (See the "new profile" dialog).
Snapshots can corrupt your world, please backup and/or run them in a different folder from your main worlds.
Cross-platform server jar: https://s3.amazonaws.com/Minecraft.Download/versions/15w31a/minecraft_server.15w31a.jar
Report bugs here: Minecraft issue tracker!
...wait, you're still reading? Wondering why there is no feature list? Okay, I thought this might happen. Alright, no problem! The truth is, some players really love the discovery part of snapshots and updates, and finding the new features themselves is half the fun. If you are the kind of player that would rather have it listed (I might be one of those players...), then hit "Read More", and get ready!
REMEMBER, ONCE YOU OPEN THE SPOILERS, THERE IS NO GOING BACK. THERE WILL BE NO SURPRISES. THERE WILL BE NO CANDY.
There never was going to be candy.
Alright, ready? Here we go!