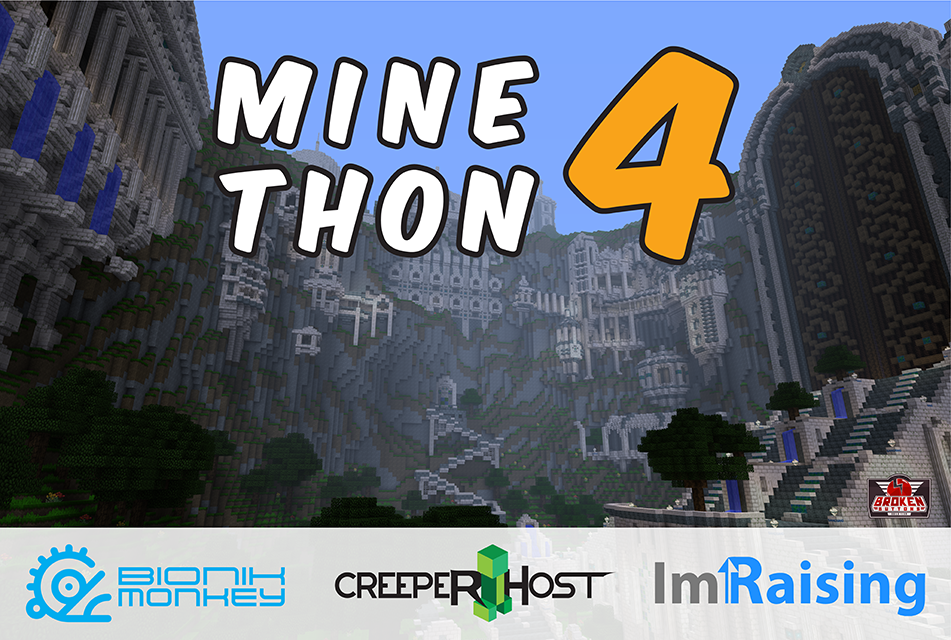 Starting on July 25, MineThon's 8 brave volunteers will play Minecraft for 72 hours straight, one last time, to raise donations for AbleGamers. For the past three years, the volunteers have donated their time and sanity to benefit the charity! When does it start? IT ALREADY HAS, GO CHECK IT OUT!
MineThon is a 72-hour Minecraft marathon in benefit of AbleGamers. The marathon was founded by Ethan Smith in 2011. MineThon will feature raffles, auctions, Minecraft mini-games and guest appearances from Minecraft celebrities on site, and on Skype.
AbleGamers is a charity that helps people with disabilities play video games, donating accessible peripherals to people with disabilities. It also works with developers to make video games more accessible.
You can visit www.minethon.com to donate any amount to AbleGamers. People who donate $2.99 or more can access MineThon's 1000-player server, courtesy of CreeperHost LTD. Every donation goes directly to AbleGamers. MineThon's volunteers can't touch a cent. People can watch MineThon on minethon.com, as well as follow the marathon on www.twitter.com/minethon and www.facebook.com/minethon.