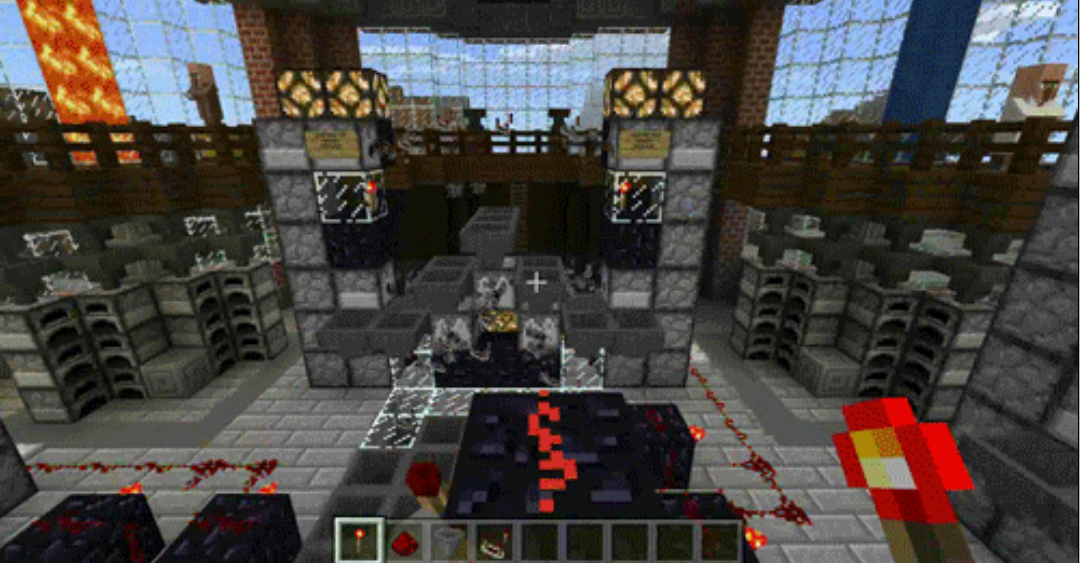 While not currently available, Pocket Edition and Windows 10 Minecraft will soon see a release of beta 0.14.0! Development on this version of the game has been coming along pretty quickly, and it will only be a matter of time before it is on par - if not nearly so - with the desktop Java version. 0.14.0 has a strong focus on redstone, but will be coming with a host of other goodies as well!
Repeaters, comparators, dispensers, droppers, hoppers, trapped chests, minecarts with chest/tnt/furnace/hoppers!

Witches! Make sure you're avoiding the splash potions they're throwing at you! They can make you move slower or even poison you!

Armor dyeing. Tired of the usual look? Why not try other colors? Put your pants in the cauldron together with a dye, and enjoy the new design!

Item frames. Show off your adventurous loot, or put up one of your maps to remember the endless journeys.

Pumpkin and mob head hats. Does this really need explanation? Wear cool things as a hat!

Many bugs have been squashed, to bring us this information!
No current date is set for 0.14.0's availability, but we will let you know the minute it goes live!