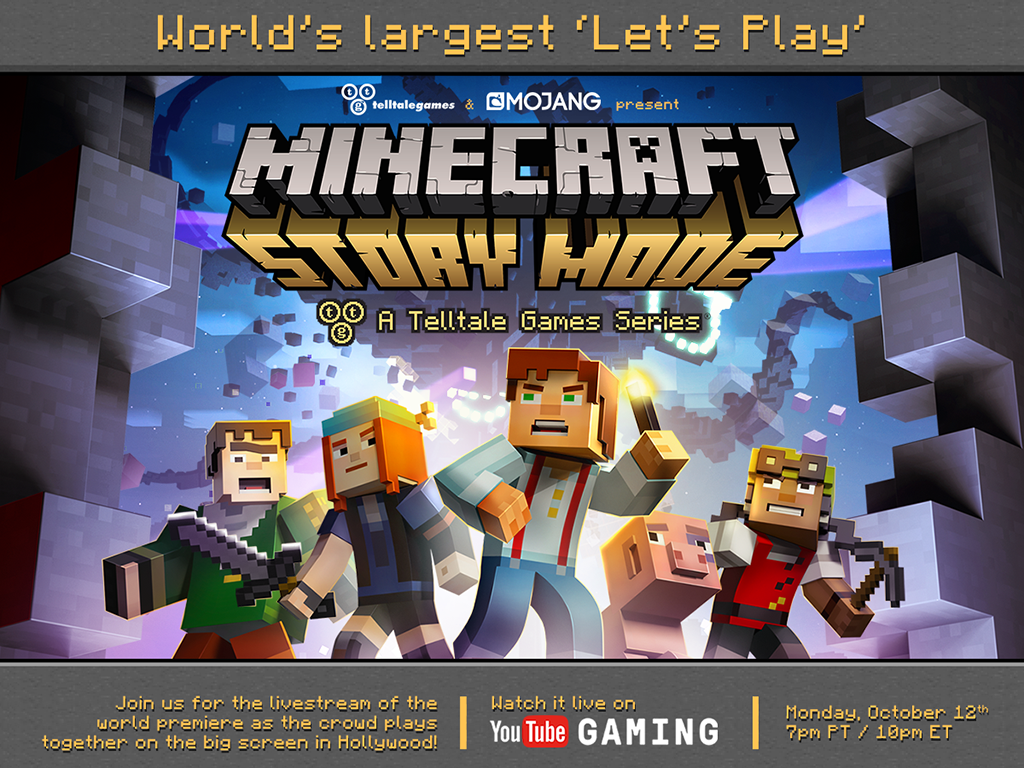 Minecraft: Story Mode premieres tomorrow, and quite a lot of people are anxiously awaiting it! Ready to jump into all-things-Story-Mode before the actual launch? Then tonight is your lucky night!
Tune in Monday October 12th at 7pm PT/10pm ET to join the fun from the theater, and check out Minecraft: Story Mode Episode 1: The Order of the Stone when it premieres digitally worldwide starting the week of October 13th on PC/Mac, PlayStation 4, PlayStation 3, Xbox One, Xbox 360, iOS and Android-based devices, and on October 27th in stores at retailers everywhere! TTG will be playing the game alongside fans during the livestream premiere event, and it will be all kinds of crazy!
WAIT, WHERE IS IT STREAMING FROM: Right here, at Mojang's YouTube channel!
WHEN: Monday, October 12th at 7pm PT/10pm ET/1am Tuesday, GMT
Don't miss out!